The Forbidden Realm of Possibility
January 7, 2011
you permeate my thoughts like tear drops seep through paper thin love notes.
i listen to the silver whisper of your beauty flowing through my body as i fall asleep.
with your eyes like crystal keys to heaven.
with your deeply cut features like the cliffs and valleys of a long forgotten forest.
you draw me in like a magnet.
but i must fight to stay free.

they say that opposites attract, but the poles of our magnets are the same.
a girl you are, and i'm one too.
our forbidden relationship can never be known

but i feel it every day.
they say that love must not be forgotten.
yet we must forget the rushing joy of ours.

it simply cannot be.
they taught us that different is wrong.
but we're not different, we're both girls.
yet the thought,

the flow of a powerful river of love that cascades through my eyes,


the tear drops on a page, the attraction that was meant to be.
they condemn it.

you and me.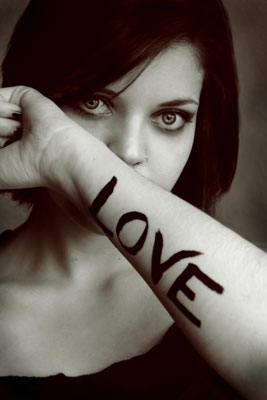 © Michelle B., Blairsville, GA