Parallel and Backwards
January 6, 2011
So mysterious.
So strange.
The world just the opposite.
With out me.
Sometimes I wonder
What's in a mirrow when
no one is there to see it?
Sometimes I'm
Enthralled by this
Parallel World.
Does that girl there
think like me?
Has her heart been broken too?
Then she reaches out to me.
We graze fingertips.
Then I know,
She is just like
me.
Those pure blue eyes
Are mine..
She has my mother's chin and nose.
The paleness from the Northwest.
Now I truly look.
It's so stringe.
This face belongs to me.
Each time I look
It's so familiar
But so weird.
I see honesty,
Guilt,
Misery.
But wait.
There's a spark
In her eyes.
What does that mean?
What is this spark?
Ah.
Now I see.
Now I know.
Acceptance.
The spark of Acceptance.
I look back at myself.
Mirror me isn't a she!
She's and I.
I smile.
Maybe weakly
But I smile,
Genuinely.
I accept
That what I see
is what I get.
These small eyes,
pale skin,
narrow nose
and English mouth.
This is mine.
My own.
Ket the world know it
without fear.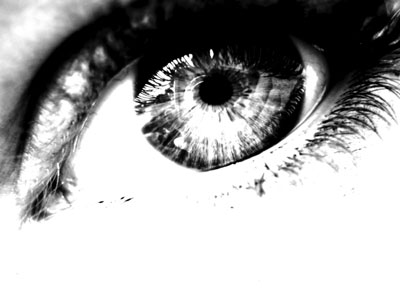 © Lauren S., Reading, Berkshire, UK