Faith Regardless
December 30, 2010
You were
a soldier for the emperor.

But you looked into His people's eyes
and saw that their twinkle had been dimmed
by hunger,
poverty,
pain.

His message echoed in your soul.
It coursed through your veins
and manifested itself in your muscle.
You did not see, but you believed
and because of your faith you became His conduit.
You bore your cross on your shoulders
–in your heart.

They did not approve
but you could not deny Him.
You knew His love, you knew His plan, you knew Him.
He was, is, infinitely greater than they could ever be.
Your name was Sebastian, not Judas.

So they strapped you to a sturdy Oak
and their archers bent back their bows.

Six arrows whistled through the sky
and all of them struck true.
You laid down your life for Him
as He had done for you.

Yet you did not immediately succumb to the night
so they bashed their clubs against your head
until you were - for certain, this time - dead.

They took away everything you had:
your friends,
family,
life.

You kept your faith regardless;
you made the ultimate sacrifice.
While you breathed, and when you stopped –

You were
a soldier for Christ.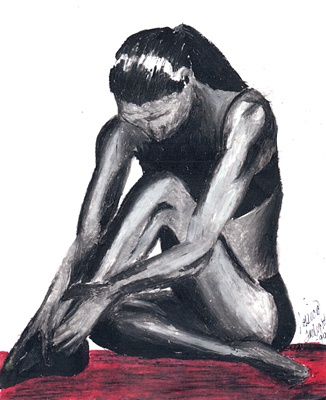 © Jessie Y., Ahwahnee, CA