The One
December 25, 2010
You tell me that the boy you're with isn't the one,
Thinking he the sh** because he carries a nickel bag and a gun.
You know that you should leave him and come my way,
Cause I can treat you better any day,
Baby just listen to what I have to say.
I want to be the one you call your lover and your friend.
Baby I'm serious and this is not pretend,
And if he ever tries to hurt you.
Just call on me and I'll tell him to hit a real man and not a lady.

When I see your moms she always says that I'm a nice young man,
And your pops likes it when I come around because he always needs a hand.
They know that I'm not into freaky thing,
And they know I'll wait till I have a ring,
So they know they don't have to worry about anything.
But wait
That's not it
Wait
I have to admit
Not every man is so called trill,
Compare them to me baby you know that I am real.
During the day you two can argue and fight.
But when it hit night, I'm the one that's gone have you feeling right.

Baby I can be the guy,
That does more then just say hi,
I'll hug and kiss you when ever you pass by.
I JUST WANT TO BE YOUR MAN,
That does more then just walking around pants low showing off in front of my friends.
Baby I just want to hold you,
You call me your man and I'll call you my boo.

That's all I have to say for now,
By the look on your face, you saying to yourself "wow",
Asking me over and over again how.
Before I left I said "To let you know all of this is true,
I want to be your number one and all I also want is
YOU".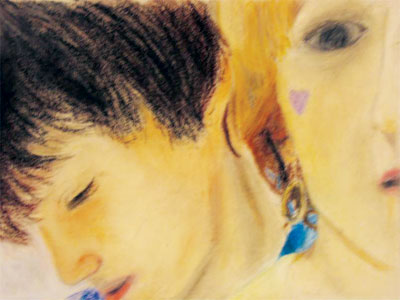 © Natalie D., Ames, IA