One's Love
December 23, 2010
Remember how it was when we kissed?
Armfuls and armfuls of light thrown at us.
A rope that dropped down from the sky, holding our love, trust, and commitment together
but how does the word "love" fit in the mouth of the girl who said she would never love again.
As her thoughts continued to flow though her mine, she thinks but when im with him there's something in me, something that knows the architecture of my heart as i do.
Something that touches every inch of my heart.
Making the whole structure of love and emptiness not as scary, or as lonely as it was before.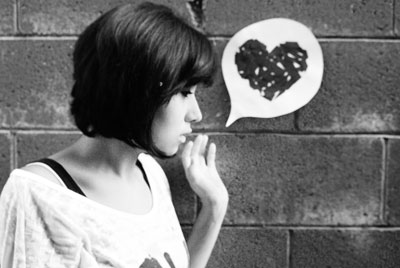 © Michelle B., West Covina, CA