True Colors
December 22, 2010
I'm watching the leaves fall around me.
Soon winter will come and pass.
Then, spring will come and wash away the pain.
The tree's will be given a fresh start,
A new chance to show their true colors.
They will be looked at in a new light.
I am like that tree,
But I am stuck in winter,
Lifeless and lonely as the snow falls around me.
My colors lie broken and dead on the ground,
Beneath the ice cold snow.
I am alone,
Waiting for the spring's sweet sunlight,
To clear the snow that bounds my colors to the ground.
So that I too may have a fresh start,
A new chance.
This time I will show them all what I can do.
But, this spring remains a hopeless dream.
As darkness settles in around me,
I'll have only my shadow as company.
Lying lifeless and alone,
My colors still weighted down by the cold, cold snow.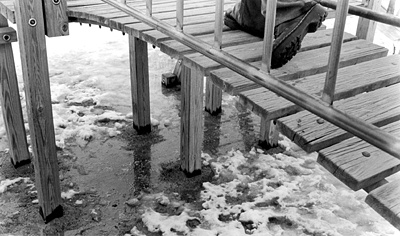 © Rebecca S., Marblehead, MA