Once Upon a time...
December 20, 2010
Once upon a time there was a girl who lived in a paper house.
She lived with her mom who was just an empty shell of her mom.
Her dad was never home, and her siblings were blind to real life.
One day her blind shell of a mother couldnt hold the house up anymore after the girl had run away.
So the paper house fell and buried the girls entire paper family, except for the dad, because he was never home.
So the girl was forced to wonder lost and alone through the world.
But what no one realized was this terrible world was slowly hollowing out the girl.
One day the girl was walking, thinking about her buried family, her dad who was never there anymore, and her life, and in thinking of all this the girl who had been hollowed out by the cruel world collapsed because she had nothing inside of her to hold her up.
She crumbled to pieces right in the middle of the street and no one noticed, they stepped on her as if her remains werent even there, and they continued to step on her until the crumbled pieces of the girl were swept away in the wind,
never to be seen again.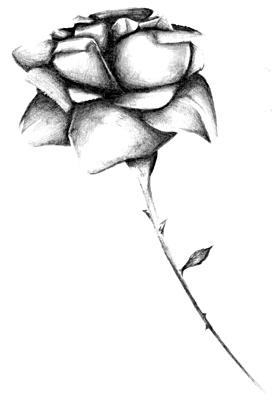 © Yisrawayl G., Philadelphia, PA