Dream and Wait
December 28, 2010
I think he's the one.
The boy right for me.
I'm pretty sure he's the man.
I see in my dreams.

Can't help but smile.
When I see his face.
His eyes are bright stars.
Lost in space.

I love his brown hair,
It matches his eyes.
The colors correspond.
And everything ties.

He can make me laugh.
No matter my mood.
I feel like a fiery comet.
Flying high by the moon.

I see nothing but hope.
When his eyes meet mine.
I feel nothing but love.
And everythings fine.

The fire in my heart.
Burns more everyday.
Then his cool gentle touch.
Eases the pain away.

Against the love that I show.
There's doubt in my head.
A fear of something.
That fills my heart with dread.

Tears fall like raindrops.
Escaping my clouded mind.
He's the best thing in my life.
I just wish he were mine.

What if my love isn't enough.
And he chooses her instead.
I would be lost and blind,
Barely breathing and undead.

But I will wait forever.
However long it takes.
TO rescue is starlike eyes.
And reflect them upon the lake.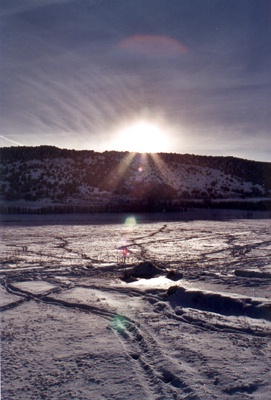 © Brandon T., Manila, UT