lost memories
December 21, 2010
I want to write a poem,
a poem so thoughtfully entrusted upon my mind.
yet what is it to be but words,
soon to be lost within the multitudes of everything else.
no one will listen, and no one will care.
not even the bruises and cuts I left upon my skin
will let them see how dearly I really do need them.

It's like the sand so near to the oceans surface.
Footprints of wondering and inspiring visitors
soon washed away , no trace they were ever there at all.
How soon do you think my mind will soon be over run.
by the depression of horrifying memories soon burned into my heart.

written in black ink upon a paper,
left within ashes inside a tin can.
that's where my memories of everlasting moments lie.
Secrets soon forgotten, by all but myself.
That's how I improvise saying everything's alright.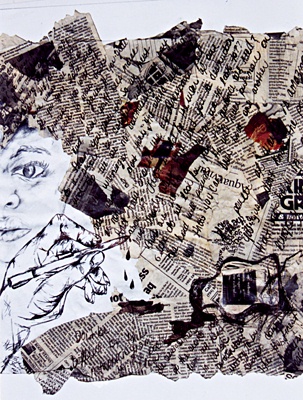 © Lashieta F., Kannapolis, NC