Coffee with Extra Cream and sugar
December 14, 2010
The warm brew sat bare at my lips.
Steam rising into the cool air.
He sits down beside me, ordering a cup.
I gently glide the packs of sugar across the table.
"I drink it black," I say,
Seeing no use for the small crystals and light liquid.
His blue eyes bore into mine catching my attention.
"What?" I ask.
He slipped three packs of sugar and cream into my dark brew.
Saying-
"I drink my coffee black."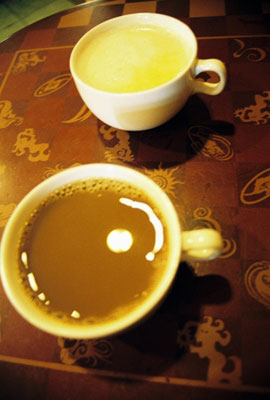 © Jaci S., Duluth, GA