Sunset ...
December 9, 2010
With the scissors,
I cut the horizon line,
cut half the orange sun
and cut two cat shapes.
Put them together
I'm done a peaceful picture
of my past
of my souvenir about someone.
An orange sunset
at the end of one day,
the gate of sky opens,
welcomes the big orange home.
Under the sunset,
happy together, a couple cats
lying in the yard
to feel love
to feel warm of orange light.
Under the sunset,
You and I
walking silently
with hand in hand.
Orange sunset broke into our heart
warmed up our love with a perfect temperature
not too cold, not too hot.
Remember the orange day!

I miss you!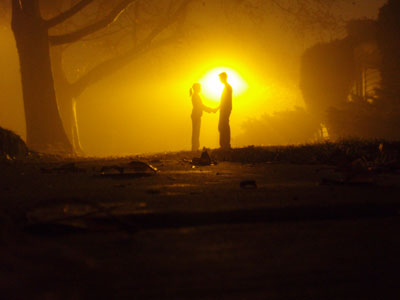 © Tanner H., Kaysville, UT