My Lover Is Dead
December 8, 2010
There it was—
The most horrific
The most life-draining
moment of my life

There it was—
His face on the screen

The announcer
So calm,
So cool,
So collected.
"Just out from Afghanistan.."

Shivers run down my spine.
"Many troops found dead"
How could someone
be capable of such hate.
"Attack on an airbase"
My lover's face,
One of many on the screen.
Nausea sets in.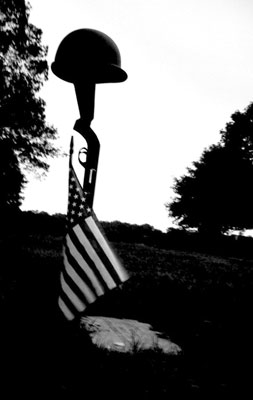 © Kristine B., Setauket, NY