Love Hurts
December 1, 2010
shadows and tears are all I can see,
you cloud my mind with this toxic love.
why do I love you? I ask,
Do you love me? I ask,
but no answers come.
dieing is the only way that I see out,
but looking at the pale moon I know,
that there are other ways out of this,
toxic love.

days become night.
I sit in my room,
it is dark,
i start to cry.
why? you ask,
because i dont want you to see how much this hurts me,
this love that's toxic to the touch.

In my dreams.
there is blood.
but thats not what bothers me. what bothers me is youwalking away,
faster and faster,
deeper and deeper into a forest.
A forest of hurt,
heatr break,
agony...,
i wonder if i will lose you?
will i get lost?
will i have to find my own way out?

I stand on a battlefield of love.
will i lose this battle?
i dont know.
but love hurts.
love hurt me,
and it hurts you, in its own way.
this battle is coming to an end.
will i lose?
i dont know.

but when the one you love ignores you.
what do you do?
i love you but can't you see that?
i believe...,
no i know that you are a good person,
a smart,
caring person,
and i respect that.
you will make the right choice when the time comes.

my heart might get broken,
but that won't be the first time,
and it surely won't be the last.
i have been hurt more times then i even care to think about.
but i believe that a special person will come heal my heart.
T know my lif will go on...,
but i still would like to know,
how will losing you change me?

dark days will come,
and i know i will cry.
but i won't let you see me cry.
because i don't wont you to worry about me.
my love for you will never change.

love is a blade.
and it can cut deep sometimes,
and sometimes not.
but all you can do is sew up the wond.
but it will leave a scar.
that will never go away.
is it that people like to hurt others?
or is it that i really don't belong in this world?
is love nothing more that an illusion?

time starts to pass,
and i start to realize my true feeling?
but will you realize yours in time>
i start to lose faith.
will i ever love again?
i dont know.

if love could kill,
i would probably be dead.
but i'm not.
but love still hurts.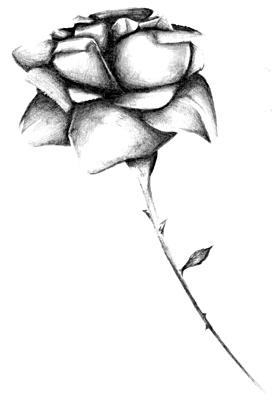 © Yisrawayl G., Philadelphia, PA