Trees
December 2, 2010
Trees
I have seen you commit genocide,
taking the lives of my brothers and sisters.
I have never done anything to hurt you,
yet you continue to kill us…

No matter how many axes of depression
you swing at us; no matter how many
times you burn us; no matter how many
times you use us without thanks—our
spirit will never die!

We give to you what you take for granted,
and your selfishness blinds you from the truth.
The truth that without us,
You will be the victims of the mass suicide.

So continue to breathe our air without thanks;
continue to cut us down for your selfish purposes;
continue to ignore your fate without us—it is us
few, us mighty few, that will survive to tell about
mans brutality to their own source of life—trees.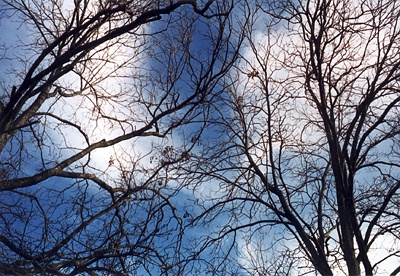 © Sarah L., Glendale, AZ