A heart without a brain
November 30, 2010
As if I could, turn back the hands of time.
Maybe this wouldn't have happened, like this.
It's been months since we've first kissed as I intensely reminisce.

Wondering how the hell I got myself into this.

How could I give a man what was trusted to me.

And to give without recieve of sweet virginity.

Until my feelings got too deep.

My vision was so farsighted and I was so narrow minded.

Wanting to say no but I just went ahead and did it.

Now that i'm through with it my body has to go through with it.

Unless...

Constant reminders of what he and I did to me.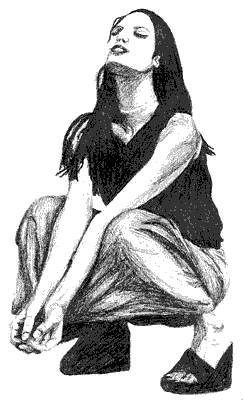 © Andrea S., Oakhurst, CA