Just Breathe
November 29, 2010
Holding my breath in the tunnel like you
told me to, just to pretend that any wish
I'd ever wish could come true.
All of it impractical and unattainable.
Counting:
one
two
counting into infinity .
The heart deep in my chest
getting louder.
Beating slower.
Forever is a mighty long time,
and you're so sure as to reassure.
With my finger I trace the rain on the
other side of the window;
feeling the cold, but
never the rain itself.
Isolated in warmth.
Drowning in you.
At the end of my tunnel is what has
been promised for years:
a real world patiently waiting for
the addition of another small fish
just trying to make it in a big pond.
Everything that I'm not ready for.
The way you say my name that makes
the realization of this all so much worse.
Inside of this tunnel everything
blends together.
As much as I want my wish,
my heart beats a little slower.
And your cheeks are a little redder.
Inside of this tunnel, where you
promised anything was possible,
promised I would feel more alive,
promised everything would be okay,
I feel more nervous than I've ever
felt before.
My innocence, lost.
My happiness, missing.
Young and unlucky,
terrified of growing up.
Noticing the look on my mom's face
as each year another candle is added
to my cake and I wish I could stay little
for her forever.
Always her little girl.
Always, and forever.
I'm scared, but as our tunnel comes to
it's end I know
that it's finally time for us to breathe.
Just breathe.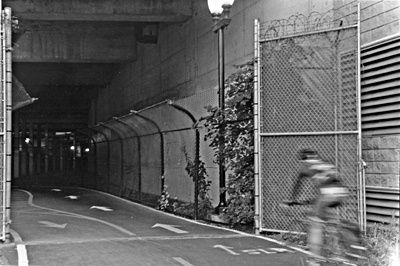 © Claire E., Bethesda, MD