My Sun, My Light
November 29, 2010
You are my light. My sun. The source of my power. You are the only one who warms my heart. The only person who I want to be with.

You have the arms I want to hold me, the lips I want to kiss me, the father I wish for my children.

But why sun must you leave me? When I am most joyful. When I am content with life. When everything seems so perfect.

Why cant it stay like that? Why my sun must you leave me and set across the deep dark ocean? Stay with me. Keep me warm. There is no other one like you, my sun.

My days will be dark. Storms will come, rain, wind, thunder and you will be not be with me.
How does one live with no sun? No love. No one to hold, to dream of, to watch movies with.

I cant. I cant. I cant live with out You. I need you. I want you. Here. By me. Illuminating my way. Watching me step by step as I reach goals. The goals I have shared and dreamed about with you. How? How? How will I survive?

We have been together though so much, together we have helped each other live through the darkness of life. And now you leave me, my sun. To shine in some other place.

I cant stop u from leaving. And you can do nothing to stay.
I need you my sun. I need you, my life. I need you, my one and only true love.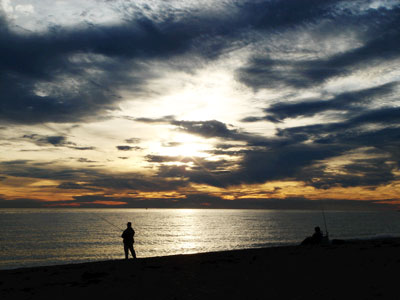 © Sarah C., Hillsdale, NJ