The War of Words
November 23, 2010
You and I, are bound by hate.
You and I, are balanced by raging emotions.
Souls that fight until death.
Winning and losing in our heads.
But only the wind seems to take blows.

We are departed allies.
We are destined enemies.
We are the symbol of war in peaceful waters.

Tormenting those around us with whispers of lies.
Deceiving mutual persons with our stories.
For we are the uncaring.

Together we face away.
Weapons drawn.
Guns loaded.
Ready to strike at a moments notice.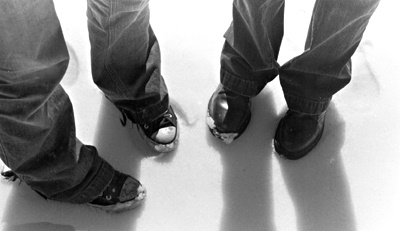 © Elana N., Marblehead, MA