When You Left
November 23, 2010
It's been so long, where did the times go?
I still search for that feeling that left me ages ago.
I look far ahead and I even turn back to make sure that I didn't pass it as I go.
Have we vanished? I still ask that question in my head even though I don't want to know.

Time has passed and you're not by my side.
I still reach for you though, I still believe those lies.
The space where you once stood is now empty and wide.
I can only feel the cool breeze that hits me and dries the tears at my eyes.

I don't know why I still wish for you to be here.
I ask for you now, even when I asked for you to disappear.
You're still the reason for this pain, the same reason for these tears.
Will you ever come back to release me from this cage? When will you appear?

All alone, I open my arms to empty space.
I long for your warmth, I long for your embrace.
I don't know why, but without you, it's just not the same.
Maybe I put my heart in the wrong place.

I put my heart into your hands, you have it now.
I thought that you'd be the one to help me when I'm down,
the one to make my frown turn around,
the one that could make me feel loved without a sound.

It isn't you, I found out the hard way.
I regret giving you my love, I still regret it to this day.
Maybe I should have begged for you to stay,
but would that have made a difference anyway?

Why do you keep popping up in my head?
I deserve to be happy like everyone else, isn't that what you said?
I can't eat, I can't even sit around, I can't go to bed.
You took away everything when you left.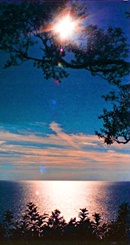 © Crystal B., Gresham, WI