Midnight Beauty
November 27, 2010
The sky is speckled
with tiny white lights,
placed as carefully
as a decorator hangs an ornament
on a Christmas Tree.
The soft hum of breath is white-noise
in my ears.
The inhales and exhales are
like a melody playing quietly in
the background.
The tune leaves the depths
of its dreams and follows me
admiring the stars.
The wind bites at my skin
but my arms provide a comfort.
I am about to turn to leave
the midnight beauty
when a flash of light moves
across the starry world above.
If only this moment could last forever.
An eternity of wishes
Are painted across the blackened canvas.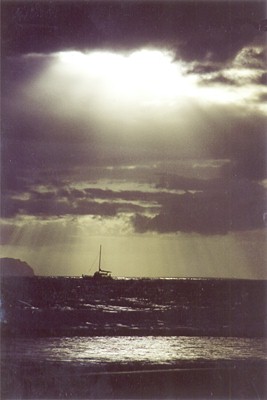 © lily H., Kekaha, HI