Behind Closed Eyes
November 26, 2010
Sitting in the swing,
Hair blowing in the breeze.
I watch you come,
& sit next to me.
I keep my head down,
As I listen to you speak.
Lingering on your voice,
So soft & sweet.
You lift my chin,
& you kiss my cheek.
You smile that smile,
That makes me weak.
You take my hand,
& you pull me in.
I'm wrapped in your arms,
& you kiss me again.
You speak the words,
Softly in my ear.
The words I've desperately,
Wanted to hear.
Then I open my eyes,
& once again, your gone.
I'm back to reality,
Back to being alone.
Everytime I close my eyes,
That day replays.
I try to forget,
But the memory stays.
My favorite dream,
Is my most painful nightmare.
I close my eyes and we're together,
Open them and your not there.
So the dream repeats,
& each day, I wait.
For you to come back,
And take me away.
Seasons go by,
& I miss you more.
I stare out the windows,
And stay by the door.
I'm frozen this way,
While you've moved on.
I gave you my heart,
And now you're gone.
I dream about you every night;
Your memory is stuck.
But it doesn't hurt to dream,
It hurts to wake up.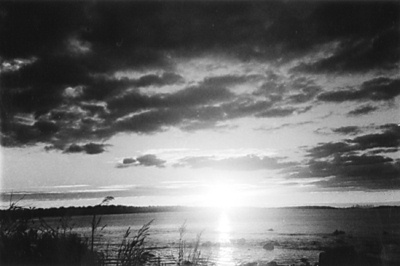 © Christy S., Germantown, MA