You Set Me Free
November 18, 2010
Take my hand,
Show me everything you know.
I will let you into my heart,
a place no one has been before.
When you speak to me,
my knees grow weak.
Each word, you speak eloquently.
You lay your lips upon mine so faintly,
yet filled with passion.
If the day comes that I never see you again,
you will continue to live on, so strongly in my dreams.
Every time I close my eyes, I will have no choice
but to see you, because you have entered my soul,
and have become a part of me, forever you will be.
Words can never be enough to explain the joy I feel, from becoming free the moment I began to love you.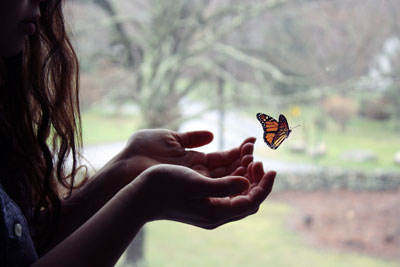 © Sandy H., Woodbridge, CT