Unknown Beauty
November 18, 2010
I stare into a mirror,
seeing nothing bet dicust.
I hate my face it's covered in burns,
Why didnt it just become dust?!?!
That would be easier,
than looking at a hideous face!
No guy would love me,
if he has any true taste!
These marks,
have turned into scares.
I dread looking looking at it!
Please shoot me to mars!
At least there no one could see me!

I watch her and wonder,
what happened to her face?
I ponder,
what she use to look like.
Was she pretty,
or evil?
Was she a princess,
or simply a girl that needed retrevial?
From a simple guy like me?
Does she realize,
that she's always on my mind everyday?
When I look at the scares apon her face,love arise!
She's beautiful,
even though she dosent know it.
When she says she's dicusting,
my heart falls in a pit.
Her unknown beauty makes her mezmerizing,
the way the sunlight dances,
off of her chocolate brown hair,
Makes my heart leaps with affection,
for the girl with the unknown beauty.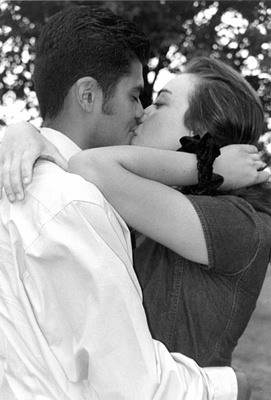 © Yaniris M., Boston, MA