Seasons Pass- A Beautiful Loss
November 25, 2010
There are moments that pass by you

Like a sunset gone too soon,

And moments that drift slowly

Like the clouds over the moon.

There are whispers that are begging

To be shouted to the sky,

And screams we wish would quiet

As we call our truths a lie.



Winter covers Autumn

It's child in the snow.

A death to put the world to sleep

In purest, whitest snow.

Spring awakes the summer

And the bodies in the grass,

As we let go of our loved ones

Who have come and gone so fast.



She sleeps quietly and soundly,

And the wind cradles her head.

As she remembers from her childhood,

A sunken, wooden bed.

Her hands are soft and wrinkled,

With long and endless time,

And her palms reveal a story

To be read within her lines.



He is lonely as he watches,

Winter put his world to sleep,

The memories of summer,

Always his to fondly keep.

He cries the tears of spring,

He shakes the leaves of fall,

The seasons pass by slowly

But they hardly pass at all.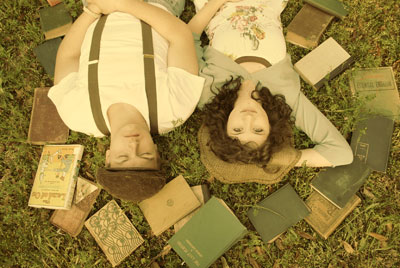 © Gabrielle A., Pensacola, FL