When We Become One
November 23, 2010
From the first day we met,
The sparkle in her eyes lit up my soul,
A peacefulness that left me whole.
The sun shone down on her,
As if fate was knocking on my heart ready to concur.
Those deep pure eyes like a dart,
Saw right through my broken heart.
Words became a mixed mess,
That my mind could not translate.
Her presence flashes like stars,
And the love she emits is completely ours,
This miracle has erased all my scars.
When I see the hope in her smile,
Being away from her is just suicidal.
Only when she walks away,
Do I know of a torture like this.
We grasp onto each other,
As if letting go would alter,
The very existence of the universe.
An unstoppable force,
Is now cradling the passion,
Flowing through us at the source.
The closer we get,
The more my body starts to shake.
I now know that my whole world,
Has become a fairytale.
Cemented feet glue me to one last breath,
And time fades,
When we become one.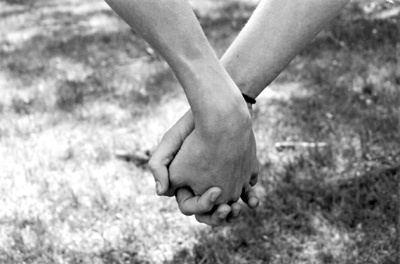 © Alexa T., Pompton Plains, NJ