Emotional Disturbances
November 5, 2010
I sit at home and cry and cry.
Sheets soaked with a thousand tears,
My eyes are red,
My voice is gone.
The screams that come from my own voice,
Show the signs of my own pain,
Yet no one knows why I scream and scream.
I know it's wrong but I don't care,
I feel the fresh cold glass of the head of the bottle.
It touches my lips with an ever so slightly.
I feel the rush or cool liquid stream in.
Lighter and lighter the bottle feels,
The more my vision begins to fail.
The next I see is pure straight black,
Hearing the electrocardiogram
Or better known as the heart rate monitor.
Beep beep beep it goes.
I notice the sounds just slowing and slowing
And soon I hear the long, piercing sound.
With open eyes I still see darkness,
And now I hear the Doctor speak,
I only made out just some words,
"I could have" said the doctor
Even though it wasn't physical,
The pain I felt is over now.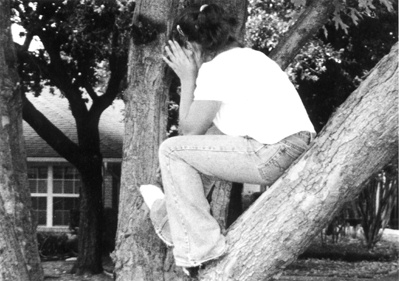 © Allyson S., Highland Village, TX