Pain called life.
November 11, 2010
Life has proven itself to be,
a mystery,
for in mystery,along comes confusion,
and in that confusion may come sorrow,
then PAIN!
Pain is life,
for in pain we live.
Why life,
when it hurts to much to live?
Pain so unimaginable, so forceful, so unbearable
that even the angels cry.
The dead rejoice
for they no longer have to endure,
this pain called life.
Ah, but anything , YES ANYTHING
I'd give to be free,
of this pain called Life.
Curse this vessel,
that constrains my soul,
like a bird in a cage
So eager to be free, I am
of this pain, called Life.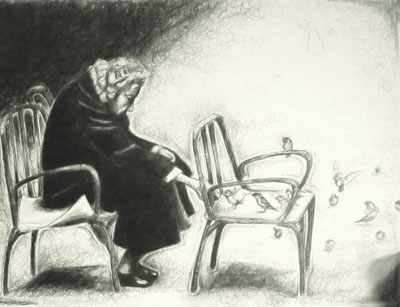 © Anna P., Poulsbo, WA