To Feel Ugly
November 9, 2010
Far from perfect
Less than average
And more than enough
Of no desirable being.

Taught and looked down upon,
We all bow our heads
To the rule of one beauty;
Full red lips kiss the skies
Of perfect blue shades,
Face without fault
And body like that of waves.

Favored by popular vote
And we buried within our coats,
Locked in woolly shame,
And sewed in ridicule.

We hide ourselves behind closed doors,toss away the key,
In hopes of never being discovered.
We are treated as such as exiles
That do not belong here.

Sullen wounds
That have sunken inwards,
And breaks pass our skin,
Like knives pierce through our souls.

We are monsters of the night
And hardly seen in sight.
And within the shadows
We cry a silent cry.
The pain breaks through the cracks
And we loose all joy.

Gone with confidence-
We feed into lower-esteem
Can't fight what is real
But learn to deal.
Life runs like a rockslide
In our paths and seems
As if the sun does not rise for us,
But we can not turn the hands of fate,To make it flow like a river.

So we take our small share
And make the best of this world,
Even so, the odds are against us
We still want to hope.

Far from perfect
Less than average
And more undesirable
But full in heart and soul
Than full in favorism.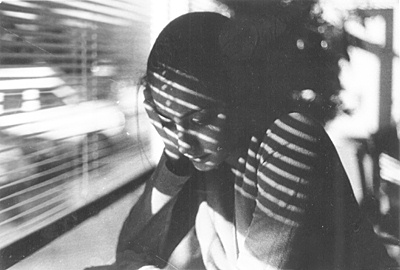 © John O., New City, NY