Sordid, Solar Love
MAG
November 6, 2010
The bright sun lusts after
The pale white moon
Seeking out her paradoxical nature
Against the black backdrop of space.

He reaches out to her with golden pennants
Just minutes of light across the way
"My love for you, Luna,
Is my sweet red tinge."

And the moon, she spins gracefully before him
His showers of light reflecting across her craters
She smiles, showing her dimples, but
"I've got the tides on my mind," she says,
Glowing across the orbiting city,
"Maybe next year."

Orangey flares spring back into place
Those brilliant fiery affections sink back into his skin
He burns at the core with unrequited love,
With everything that he cannot hold without singeing.

The sun can only watch her dance
Traversing the ballroom of the universe
With a ball of dirt
While he holds them together, forever.

As she eclipses him
Again and again throughout the eons,
Such a sordid, solar love.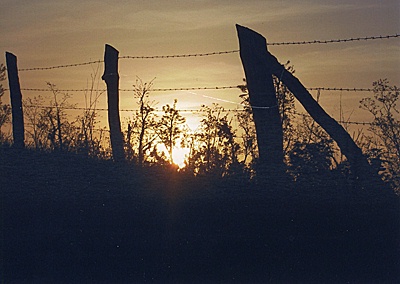 © Michael T., Letart, WV