Insanity brings on the strangest of dreams
October 3, 2010
You need to cease existence.
You beg for your lungs to just stop breathing.
You need to know that someone,
Someone Is still incessantly believing.

Breathing coldly down your neck,
If you aren't already chilled to the bone,
You won't expect what's coming next.

The sun stills shines down upon the weak.
Giving them strength to survive another moment.
You rise, and you reach for far above the moon,
looking for the one thing to replace your hole of a heart.
It is higher than you have ever remembered in the past;
Your hopes.

They crash down,
Allowing the ever present galaxies to dislocate themselves from where they were once formed.
Childish talk and chattering. Mark of the fools.
They are like chimpanzees.

Your brain speaks words they cannot hear.
Incomprehensible. Incompetent.
They know nothing of your fears.

Children laughing, cheerful moods uplifting the heart of the beings surrounding them.
You smile, and walk away.
You can't carry that part of your life with you any longer.
It's a small world we're living in. Look, there is another pedestrian.
You know him as well. Does this excite you, or frighten you to tears?
Does it do both? I wouldn't be surprised. You're in a fragile state of mind, with certainty.

Momentarily, you consider your options.
None are left.
What a divine presumption.

Quiet is the stillness of the night.
Waiting, watching.
You're expecting a midnight fright.

Stressed to the max, you uses analogies and symbolism to complete your mindless thinking.
Are you even thinking at all? If you are, it's insanity.
Your mother always told you, once you start talking to yourself, off to the crazy house you go.
You wouldn't care if you were sent there, would you?
You're too far gone right now. Will you ever come back?

Does anything ever seem to make sense?
Even the Mad Hatter had his moments.
Bleed not. Sleep not. Hurt not. Feel not.
Emotions are what kills you.

Speak while your lips move.
Soon they will close. You know yourself too well.
If you don't say something now, will you ever?
Stop being a wallflower. You have split personalities.
Don't turn into your mother!

Off to the asylum you go.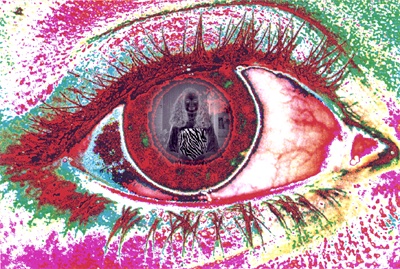 © Cassie H., Carmi, IL