Waiting For You
November 4, 2010
Sitting in an empty field of tall grass,
dressed all in black.
Hood up with my hair down straight,
hair as blonde as a yellow straw hat.
No one around for miles,
but wishing you were near.
The sound of my tears landing on the cold, hard ground,
the only thing I can hear.
Listening for the sound of your steps in the distance,
growing faster and louder as you see me.
And yet the only thing heard are the heavy, wet drops
that come unnaturally.

Wanting you to come wipe my tears,
hold me close,
tell me to have no fears,
but you don't.
Needing you to kiss me so,
tell me you love me,
and that I'm all you need to know,
but you don't.

So i sit here alone,
in this big, empty field of tall grass,
blue eyes glazed over with tears,
Waiting For You.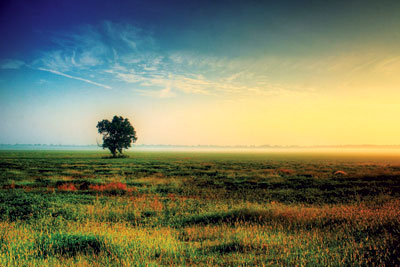 © Taylor M., Pelham, AL