Autumn Leaves
October 29, 2010
Autumns stifling cold air exaggerates the flush on my cheeks.
My dried, crackled, hands; guarded by knit gloves.
Stretching my full length, I crane my neck until my hair touches my lower back.
Wind misting my eyes, blurring my vision.

Swirls of green, orange, red and yellow dance around me.
Green: puts up a fight, never ready to let go.
Orange and yellow: waltz, sharing their last moment together.
Red: collapses gracefully, winding down into my heart.
No matter waht, each leaf dramatically falls to its death eventually.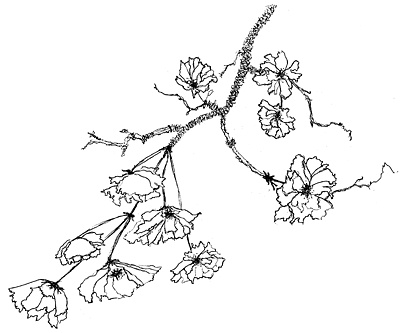 © Marybeth L., Hamilton, NY