..Mother Earth..
October 28, 2010
Stand under the sky and,
watch the clouds as they drift by.
Lay on in a field of flowers,
smell the aroma of the earth.
~
Lay on the sand so yellow and warm,
watch the sun rise over the ocean in the morn.
Sit on a hill overlooking the earth,
hear the whistling wind, and the sounds of the birds.
~
Walk under the bridge of autumn leaves,
like swirled cotton-candy it may seem.
Across a prairie moving with the wind,
watch the colors shape and morph.
~
Go kayaking on a lake,
watch the loons as they pawn for bait.
Drive on a hill overlooking a mountain,
white snow capped and colored green satin.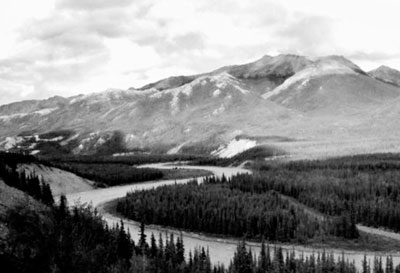 © Hannah B., Linwood, NJ