Gigi's Poem
October 25, 2010
Sitting cross-legged on the pavement,
Humming without tune

Hugging warm goodbyes and making plans
To see each other soon

At the famine: Midnight bowling
Under flashing lights.

Having a sleepover
And sharing in a couple sleepless nights

Fixing each others make up
And doing each other's hair

Gazing at your amazing artwork
After deciding what to wear.

Sneaking downstairs late at night
To steal some tapioca pudding

Tripping down the basement stairs,
(They've got horrible footing)

Singing at the top of our lungs,
While sailing on a boat.

Playing in the cold, white snow,
Wearing each other's coats.

Swapping stories and laughing
About our many blonde moments

Hmm what is left to say?
Grr… what rhymes with moments?

Well I'm fresh out of rhymes right now
So I'll leave you with this

You're my best friends, girl
And I love you like a sis.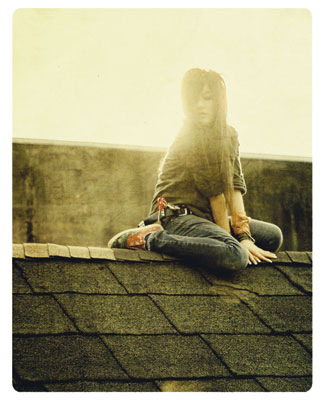 © Hailey J., Lake Oswego, OR