The Broken Soldier
October 24, 2010
"In the midst of grace where
love flows from the heart
of man, do I so weep.

For I know the tragedy that
befalls great love, it is,
(simply put), heartbreaking.

Love is the calm before the
storm, the silence before the
bloodshed.

Love may be unconditional, but
it is temporary."

So said the man with the
broken heart, his one and
only love having fled him.

His world is ending, he is
falling into chaos on the doing
of his own mind.

He has no shelter from the
elements, no food to give him
energy, and no clothing on his
form.

He walks alone in eternal
gloom, holding on to the
last memories of his love.

Who knows what will happen
to this man. His future
looks bleak, his heart looks
unmendable, his mind
looks unchanged.




He shows no will to fight
for he sees no reason to
live. Take his actions
and learn from them.

Mend your heart when it
breaks, feed yourself when
your hungry, clothe yourself
when naked.

The fighter wins the battle
of ages. Be the fighter. Be
the victor. Be the outcome.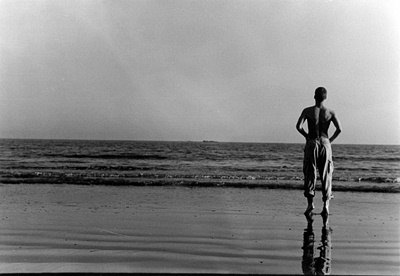 © Alexa S., Marblehead, MA