When I think of you...
October 16, 2010
When I think of you I start to blush,
And my heart starts to beat with a rush.
When you look at me and smile,
I know I will be ok for a little while.
There are times when I want to sit down and cry,
And I wonder why I even try.

Then I think of what we could be,
And what the future holds for you and me.
We've talked of moving in together,
But no one has ever promised us forever.
We talk of sweet little nothings,
But I wish that they could be something.

There are days when you look sad,
And sometimes you even look mad.
At times you look as though you want to cry,
It is then that I wish we could spread our wings and fly.
You are a great person, you really are,
And I know that you can go far.

With or without me you will always be you,
And to that you should always stay true.
No matter what other people may say,
i know you are the bright side of my day.

I write letters with you on my mind,
And the words are never hard to find. Some of these may hold silly dreams,
That always end up ripping at the seems.

I guess this is just a very long way,
To tell you what i really want to say.
The more and more i get to know you,
The deeper and deeper my feelings are for you.

These are the things on my mind, all of these words weren't hard to find.
I find you are easy to talk to,
Except when i want to say I love you.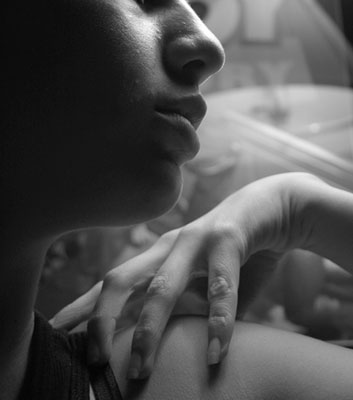 © Rebecca B., Santa Clara, CA