Escape
October 16, 2010
The remnants of the monotonous day wanes as darkness devour the vulnerable skies---I flaccidly situate myself under the kapok tree that provided me a minute tranquility, which has been deprived from me after that incident--- My stomach growls loudly as I slowly recover from hyperventilation---mouth wide-open---to breathe in the thick and frigid fog with my tongue sticking out--- yearning for anything to quench my thirst---

I closed my eyes---with assurance that nothing would bother me, a smile with full conviction--- as I embrace--- freedom from everything that held me---"I'M FREE" I scream---in my mind, as I unhurriedly stood up, feeling the throbbing veins---in my worn out legs---and stretching my wounded arms, and did not care about the pain--- at each scab that opened.

My ears twitched as the cracking sound of the dried leaf alerted my attention- I did not move. as I hear each wary step of my assailant closely approaching the kapok tree where I flaccidly stand, my teeth crackles relentlessly as cold dried sweat come out of my whole body from the nape—-I am a living cadaver—tears inevitably fell from my eyes as I had the cognizance that he was at the other side of the tree where I am standing at. I open my eyes, and the brightness glared my eyes....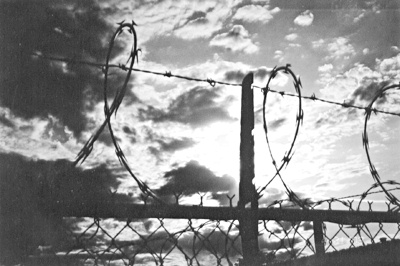 © Jessie W., Wichita Falls, TX