The Perfect Last Day
October 13, 2010
There is nothing more beautiful then pure nature.
It is the only thing we have that is perfect in this horrid world.
If you every go up to the mountains were the trees are,
you will understand what true beauty is.
To sit on a smooth rock just as the wind blows through the trees.
You feel it rush past your face,
and go through your hair.
You close your eyes and take a deep breathe and just listen.
The wind is speaking to you,
it's telling you to relax.
You sit there as the sun sets down to the ground.
The moon and the bright stars come out for their turn.
You lay your self down on the smooth rock.
You lay there for hours and listen to the crickets play their sweet song.
Once you are fully rested,
you send a prayer to God.
You thank him for what he has created.
Then you close your eyes for the very last time.
You take your last breathe with the perfect last day...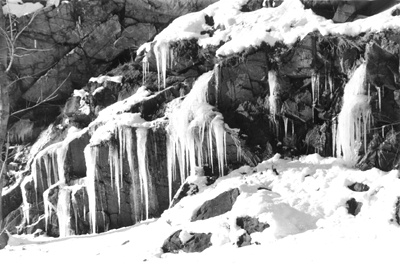 © Steve S., Marblehead, MA