My Enemy
October 13, 2010
I cannot believe this happened to me,
Hindered my ability to be all I could be,
Laughter and tears blur into one scene,
It makes me want to cry, how could life be so mean?
This isn't what I wanted, not what I had hoped for,
It is attached to such confusion, who am I anymore?
They call me insane, crazy, and unwell,
I can't get back up, from such a height I fell,
The words slur and the thoughts race,
Where am I? How did I get to this place?
This monster controls every thought in my head,
I feel disconnected, a stranger in my own bed,
Depression sets it, there is no where to run,
Life halts for a while, no smiles, no fun,
I do my best, I really try,
But it never prevails, life keeps passing me by,
I want to escape, but there's no where to go,
So I put up a front, act out a fantastic show,
To hide my pain, all I harbor inside,
My life is ultimately one giant roller coaster ride,
But then someone intrudes, tears down my wall,
They say they'll be there to catch me when I fall,
All of a sudden, I'm too much, so they leave,
The words they spoke seemed true, honest enough to believe,
I guess I'm just naive, and stuck alone,
I wish I could have changed it, I wish I would have known,
Bipolar Disorder is my enemy, and always will be,
Despite it I will succeed, just wait and see!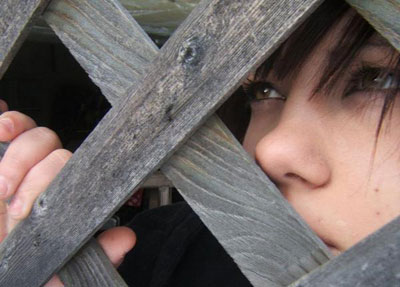 © Krystal B., Bloomingdale , IL