Fade to Winter
MAG
The rustle of leaves surrounds me
Like rain unseen
It pings the dirt
And stops so fast.

Why have trees become reptilian?
Right when it's cold
They shed their coats
Don't they get cold?

Icy blue skies make it so cold.
In summer it
Was so pretty
Heat now escapes.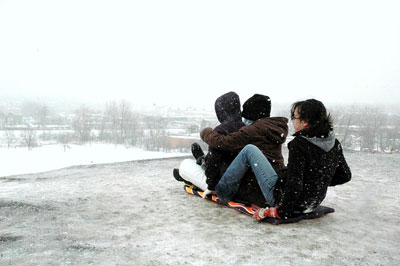 © Seita O., Palatine, IL