Tossing a Glance
MAG
A crocodile is aimed from upriver to eat
A robin – burbles from a dripping bush
Will learn through the chain-link at an improbable world
Avoid any enclosed space.

It stormed all night
Noises –
That usually woke me from rest, afraid of monsters
Now it cleared
Face pressed to the wind
Throats and lungs swollen
And our absent names untangled.

At a table with silver candlesticks
I pointed to a place where kids had made angels in the snow,
They float forever –
When wings can wear a human face
For a world not yet won
He will not fall until he notices his mistake

I could feel the sun coming off the water
All the singing is in the tops of the trees
There.
All seemed at peace.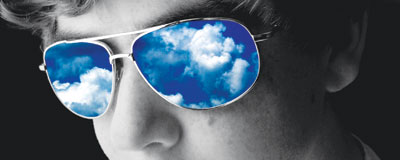 © Joseph B., Mesquite, TX