I'm not crazy.
September 26, 2010
I haunt your nightmares.
Break your dreams.
Tear your teddies at the seams.
Tell me what this really means.
This paranoia that casts over me.

I'm psychotic.
Can't deny it.
I'm obsessive.
I can prove it.

I like to play make-believe.
Like to imagine that you love me.
But as you crush my dreams
with your words of honesty,
I hear the voices telling me,
that you should feel more guilty.

I shall make sure you feel guilt.
You will regret the day you met me.
'Crazy, deranged, delusional' me.
I can't believe I ever loved you.

I dreamed of the day we would marry.
But never of the day you would leave me.
Or call me a complete lunatic,
a mistake you should not have made.
Now you shall pay.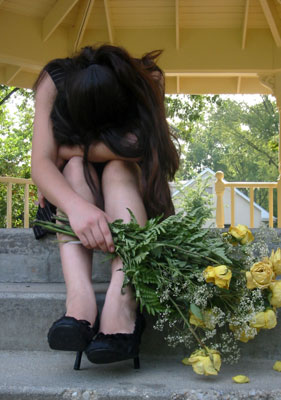 © Martha V., Morton Grove, IL