Walking on the beach
September 24, 2010
Walking on the beach, with sand in my toes.
Watching the ocean as its beauty glows.
The fresh smell of air in the summer breeze.
Feeling like the whole world has stopped before me.
I close my eyes and picture a place.
Where me and you are face to face.
No more heart ache, no more tears
Where love ones are, singing with cheer.
I look around, feeling amazed.
As if everything was a dazed.
I feel a hand touch my shoulder,
I turn around and there you stand.
My child you say, why the look?
All I can say is I read about it in a book.
The book is true, the book is right.
Where the sky is clear, waiting for tonight.
Where we sing with praise, with me and loved ones.
Here we hug and never cry
I sure you know why?
And with that he's gone, no more to say
Wake up in bed, thinking of he's way.
Go to the beach, toes in the sand.
Knowing that my life with Him as been planned.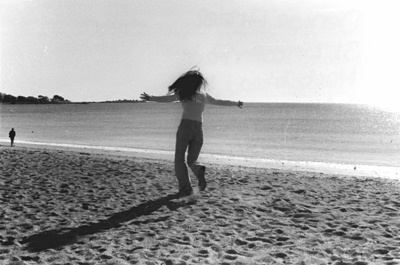 © Denise A., Marblehead, MA