I opened my Heart
September 22, 2010
I opened these doors.
I knew exactly what I was opening them for.
Even when I said that I wouldn't open them anymore,
I unlocked the doors and turned my back on everything that I swore.

I swore that I'd never open them again.
I swore that I'd only see people as a friends.
I swore that it was it was my happiness that I'd defend.
But then you came, and all my promises to myself came to an end.

I opened the doors for you.
I happily let you through.
I smiled every day because of you.
It occurred to me that maybe, just maybe, you feel the same way too.

You made me happy every day.
You made my heart flutter in so many ways.
I couldn't even speak to you, I couldn't find the right words to say.
When you were around, this smile never went away.

I was so happy that I met someone like you.
Whenever I was around you, I'd automatically smile whenever you smiled too.
You came and brightened everything without a clue.
You made me laugh, you made me smile, yet you made me cry too.

I was shattered when I saw that you had another.
I was broken when I heard that you loved another girl.
I couldn't get back up when I found out that I was nothing compared to her.
I sat and cried while you happily thought of her.

And now, here I am.
Trying to smile, doing all I can.
Hiding this pain, trying to retrace my steps back to where this all began.
Being proud to meet you is something I now condemn.

I opened these doors, I opened my heart.
I knew what I was opening my heart for, I knew it from the start.
Even when I said I wouldn't open my heart anymore, I thought that I could restart.
I turned my back on everything I swore, now my heart is shredded apart.

These cold tears stream down my cheeks.
I cry out in pain as I slowly begin to grow weak.
I can't even say anything, I won't try to speak.
It's all my fault, I chose to let you in, it was all me.

I can't stand up anymore.
I can only fall down on the floor.
Only cries can be heard now, happiness is nomore.
I let you in my heart, I knew exactly who I was opening it for...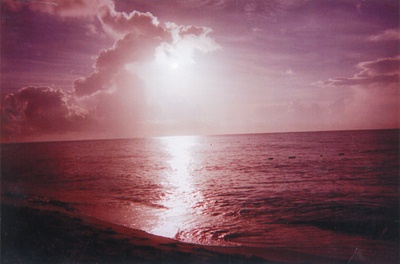 © Angela F., Bonham, TX