Seasons Around
September 20, 2010
Sunrays peaking through to clouds...
Trees dancing in the cool breeze...
A sparkling white sheet lay in my front yard...
Silence growing thicker every moment...

Bright stars haning in the cloudless sky...
The frozen air stings my warm face...
The snow's gleaming in the eyes of the moon...
Trapped in a beautiful, icey world...

Forst covered flower are poking through...
The angles cry their tears of joy...
Earth is turning green once again...
Mother Nature's at Her best, right here...

Only stars light up the sky tonight...
While the flowers sway in the dark night's wind...
Clouds are kissing eachother goodnight...
Peacefulness and quietness make a magnificent pair...

The days grow hotter, melting me...
Coolness of the river, refreshing the heat...
Tall trees everywhere, as green as can be...
Walking through the bright forest; it's alive...

The steaming sun goes back to sleep...
Lighting bugs comfort the air of the warm night...
Dreams and wishes fill my head...
I do not want this summer's night to fade...

Colors are changing every where I look...
Maples undressing show their natural limbed beauty...
Cool winds blow, stirring up the fallen leaves...
Shadows prance around from the ground to the sky...

The lone moon rises higher than ever before...
Light winds, spread apart the colors of art...
Conversations, I hear, but cannot yet understand...
I close my eyes, and fall asleep, and awaited for the next seasonal beauty to come around...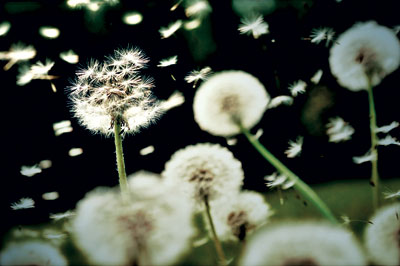 © Haley L., Anchorage, AK