What do i say?
September 15, 2010
She looks up, his little sister. She asks if I'm her bother's best friend still, if we dated.
I can only say: I guess we were, but I'm not so sure about now.
She asks if I was his girlfriend this summer.Says how cool it would be if he and I were still together. She'd like that.
I want to say so many things. I want to tell her I really want to go back to him,but I don't think he ever really cared. He only likes me as a friend. I end up saying: I'm dating his best friend. Though I may not be happy.
She doesn't catch the last part, but yet her childish face still falls. It breaks my heart to see.
She walks away as the guys come back. My boyfriend puts his arm around me, and all I want to do is cry. How can his happiness take away so many others? What do I say when he figures out I don't actually love him, but his best friend? What do I tell him? what do i say to them?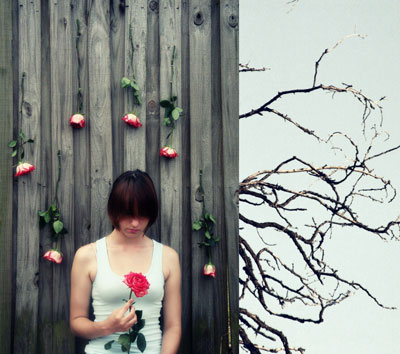 © Taylor S., Deltona, FL