I Wonder
September 15, 2010
When I find myself wondering
waiting and
thinking

I lose myself, drift away,
cast off in thoughts.

A sea of mountainous waves,
waves of what ifs and
should haves.

A place where few want to go,
yet so many enter.

This ocean of thoughts, of wondrous
pleasures, of fantasies, desires,
dreams, and happenings,
is all one big vat we zip into
time
and
time
again.

And now here, typing, only my fingers
are here on this keyboard;
the rest of myself is aloft in that
turbulent, whirlwind place of mere thoughts.

And I think...

I wonder who you'll be when I meet you,
if it'll be love at first sight,
or whether we'll stumble at first,
start at a crawl,
then
walk,
then
run,
then sprint.

Maybe I've met you.
Maybe you've met me.

Maybe I've liked you.
Maybe you've liked me.

Maybe we'll fall in love.

I wonder.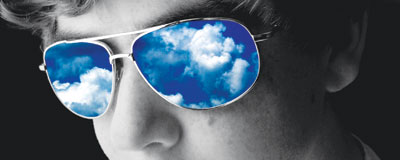 © Joseph B., Mesquite, TX