Perfect Boy
September 12, 2010
They called him "The Perfect Boy"
Because of what he was
On the outside.
To them he was nothing more
Than a pretty boy with a
Heart melting smile.

But I know what's behind his mask.
It's a boy in denial,
A boy in need,
Putting on an act.
He's a boy who needs
Someone to love.
No one knows where he's been
Or where he's going.
His eyes show that he has seen too much
And been through hard times.
He has had a pain staking adventure.
Yet, he has never found the real her.

He has hundreds of girls
In line for him but
He is waiting for the real her.

Every night, he sees her,
Her brown eyes and brown hair,
Her lips singing the beautiful song
He has longed for.

The song he waited 17 years to hear,
With only 3 words.
The song that lifted his heart
And made his eyes glow.
He's heard this song many times before

But it was not until now
That he really felt it's strength .
The song consists of the same words,
I.
love.
you.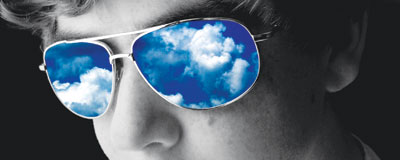 © Joseph B., Mesquite, TX