words of worth
August 31, 2010
You're every word that's said, is heard.
You're every voice that's spoken, is sound.
All ears' drum to your voice.
You are the ultimate choice.

Sometime, the animal will turn his back. One day you will question.
Have you lived your life upside down this whole time?

Is there such a thing of reason or rhyme?


Suddenly your words fall silent, hollow and bare.

The context to life evaporates to mid air

Because now the people that once praised you, just sit and stare.


No one wants to hear the voice that once was there.

So you hide under the covers from the light that ceased to compare.

You now wonder if your voice was even considered a sound because no one was there.

Your thoughts are bare.

What a sad soul.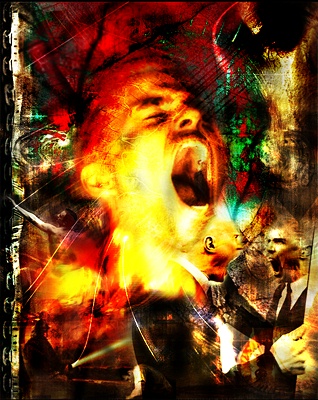 © Mark P., Woodside, NY