Galilea
August 20, 2010
Tell me,
Should I fear time?
Should I embrase time?
Timing seems to be the
Root
Anxiety's mistress

Such a pretty box
Filled with pictures
Of Angels and Jesus
This box, so pristine
Was entirely too small
Am I to blame time,
Or use time as comfort?

They planted a tree
In her honor
The cherry blossom develops
Proof, time is.
Proof, of absolute.
Physicality of time.

In the moment
Flowers seemed beautiful
And in the same instant,
Morbid.
Flowers landing on this
Small box
Now a memory
Fuzzy and faded
As only time can do
(Or maybe Tequila)

Young beautiful Mexican woman
Reduced to tears
Caving to her knees from grief
She looks so old
Only days later.
Beautiful but old.
The mystery of time
Bulging on the swells
Under her eyes

One can only imagine
Her internal dialogue
Her cravings
"Answer me God!
Answer me Time! How?
Why? My baby! Open
Your eyes! Twitch
Your fingers though
Freezing and bruised!
Let your flat chest
Rise and fall again!"

Aye Dios Mio!
Let me hold Galilea once more!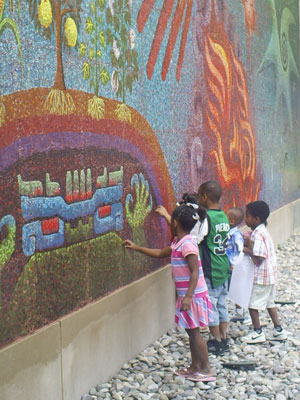 © Evelyn N., Hurst, TX